Search Inventory Search Products & Site
Smart Apply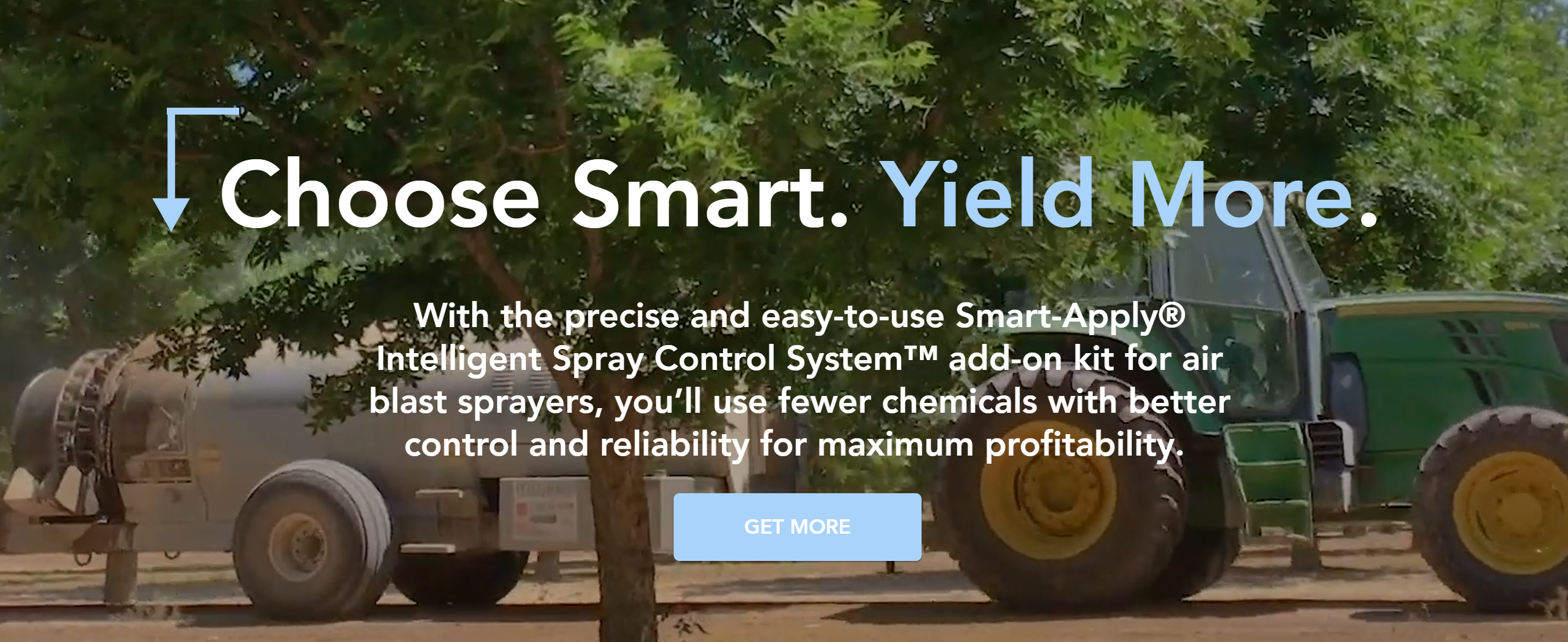 WHY SMART-APPLY
ONLY THE INTELLIGENT SPRAYER TARGETS AND OPTIMIZES COVERAGE BASED ON EACH TREE'S UNIQUE CANOPY
Conventional sprayers blanket the entire spray zone, whether there are trees or not. Ultrasonic sprayers avoid continuous spray because they're controlled by a high frequency vibration that pulses the spray, but they don't see the tree canopy—the nozzles must be manually adjusted and there are multiple lenses that need to be cleaned. Only the Smart-Apply Intelligent Sprayer can see the tree canopy with a single lens and target it directly. Smart-Apply is your smartest choice.
TOTAL CONTROL AND 
NO DOWN TIME
When it's time to spray, you need a system that's easy to use and works every time. The Smart-Apply add-on kit is equipped with TeeJet brand solenoid valves for superior control and reliability. Smart-Apply's density based spraying technology has multiple nozzle levels that start and stop instantly based on the canopy map the LiDar system creates, giving you greater control than variable rate technology. 
​
Ultrasonic systems require multiple lenses that are less accurate and get dirty easily. The Smart-Apply Intelligent Sprayer has a single, well-protected lens that requires less maintenance and ensures more precise coverage. 
​
And if, at any time, you want to override the system and go back to conventional spraying, it's as simple as a flip of a switch.
Easy, Affordable Financing Available NOW!
View the financing options available at Central Jersey Equipment