Search Inventory Search Products & Site
Commercial Mowers 1600 Turbo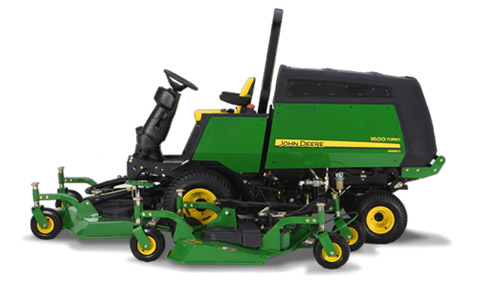 Double tap to zoom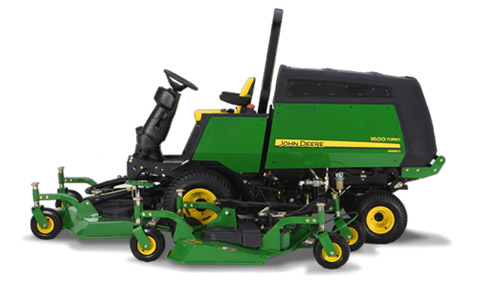 Overview:
Mowing at the Max

With sweeping deck coverage, an innovative baffling system that virtually eliminates clumping and wings that follow ground contour, this machine manages to deliver a quality cut acre after acre.

Even more impressively though, is the 1600 Series II Turbo's ability to keep mowing continuously hour... + Read More
Get a Quote »
Get A Quote
Fields with asterisks* are required. Please email our helpful staff with any questions or comments using the contact form.
Send to a friend »
Send To A Friend
Fields with asterisks* are required. Your friend will receive an email that contains a reference to this page. Please send this email only to people you know who would be interested in this information.
Features
Turbocharged diesel engine
Biodiesel kit available
Rear-discharge decks
Specifications
| | |
| --- | --- |
| Manufacturer | John Deere |
| Model | 1600 Series II Turbo WAM (2017) |
| Engine |   |
| Manufacturer |  ---   |
| Model |  4TNV84T-ZDJWM (IT4)   |
| Displacement |  122 cu in.  |
|   |  2 L  |
| Bore and stroke |  3.3x3.5 in.  |
|   |  83.8x88.9 mm  |
| Injection |  Direct   |
| Starting aid |  Air heater   |
| Cylinders |  Four   |
| Cycle |  Four   |
| Horsepower (gross intermittent) |  Gross power SAE J1995 at 3,000 rpm, PS 58.1 hp  |
|   |  43.3 kW  |
| Rated engine speed |  3,000 rpm  |
| Operating range |  With isochronous governor 1,400-3,200 rpm  |
| Lubrication |  Pressurized by lobe-style pump   |
| Oil filter |  Spin-on   |
| Cooling |  Liquid-cooled water centrifugal   |
| Cooling system capacity |  2.5 U.S. gal.  |
|   |  7.5 L  |
| Crankcase capacity |  6.1 U.S. qt  |
|   |  5.8 L  |
| Compression ratio |  19:1   |
| Operating torque (net continuous @ 3000 rpm) |  97 lb-ft  |
|   |  131.5 Nm  |
| Max Torque per SAE J1349 (net continuous) |  117.3 lb-ft  |
|   |  159 Nm  |
| Air cleaner |  Dual element, dry type   |
| Air restriction indicator |  Standard, progressive type   |
| Engine shutoff |  Key   |
| Radiator location |  Rear mounted   |
| Radiator fins per inch |  10 fins per inch   |
| Horsepower (net intermittent) |     |
| Fuel system |   |
| Fuel type |  Diesel   |
| Fuel transfer pump |  Electric   |
| Fuel filter |  Replaceable, spin-on type   |
| Water separator |  Replaceable, 100-mesh element   |
| Cold start device |  Increased timing for better cold starting   |
| Fuel capacity |  22 U.S. gal.  |
|   |  83.3 L  |
| Fuel pump type |  Mechanical   |
| Fuel neck opening |  3 in.  |
|   |  7.6 cm  |
| Fuel tank location |  Left side of the machine   |
| Self bleeding |  System is self-bleeding because of the electric fuel transfer pump   |
| Fuel consumption |   |
| Full load |  3.33 U.S. gal./hr  |
|   |  12.7 L/hr  |
| One-half load |  1.93 U.S. gal./hr  |
|   |  7.31 L/hr  |
| Implement lift |   |
| Type |  Hydraulic, open center   |
| Lift cylinders |  Bore 2 in.  |
|   |  50.8 mm  |
| Pump |  Gear   |
| Electrical |   |
| Charging system |  Automotive type   |
| Alternator |  55 amp  |
| Battery voltage |  12 V  |
| Battery cold crank amps |  650 amp  |
| Starter size |  1.9 hp  |
|   |  1.4 kW  |
| Hydraulic system |   |
| Traction drive pump |  Displacement, axial piston pump, 3 cu in.  |
|   |  49 cc  |
| Motor |  Displacement, axial piston pump, 2 cu in.  |
|   |  33 cc  |
| Type |  Closed loop, hydrostatic   |
| Steering relief |  1,050 psi  |
| Implement relief |  1,600 psi  |
| Hydraulic reservoir capacity |  14 U.S. gal.  |
|   |  53 L  |
| Drivetrain |   |
| Transmission type |  Hydrostatic   |
| Transaxle type |  Dual range   |
| Transaxle |  Tuff Torque (Kanzaki)   |
| 4 wheel wrive |  On demand or full time   |
| 4 wheel drive type |  Mechanical rear-wheel drive   |
| Differential lock |  Mechanical, foot activated   |
| Final drive |  Planetary   |
| Brakes |   |
| Type |  Internal, wet disc   |
| Steering brakes |  Standard   |
| Parking brakes |  Hand brake   |
| Travel speed at 3000 rpm |   |
| Low forward speed |  0-8.6 mph  |
|   |  0-13.8 km/h  |
| High forward speed |  0-14.4 mph  |
|   |  0-23 km/h  |
| Low reverse speed |  0-4.3 mph  |
|   |  0-6.9 km/h  |
| High reverse speed |  0-7.2 mph  |
|   |  0-11.5 km/h  |
| Sound level (without cab) |   |
| With deck |  93 dBA  |
| Without deck |  89 dBA  |
| Frame |   |
| Frame type |  Welded, tubular steel   |
| Thickness |  11 gauge  |
|   |  0.120 in.  |
|   |  3 mm  |
| Steering |   |
| Type |  Power, hydrostatic   |
| Tilt steering wheel |  Standard   |
| Turns lock-to-lock |  2.5   |
| Turning radius |  39 in.  |
|   |  99 cm  |
| Operator station |   |
| Seat |  Air-ride suspension seat, adjustable, deluxe, high-backed, back angle adjustment, standard armrests   |
| Adjustment positions |  Three   |
| Armrests |  Yes   |
| Safety |  Safety interlock and operator presence system   |
| Tires |   |
| Drive tires (front) |  26x12-12   |
| Pressure |  30 psi  |
|   |  206.8 kPa  |
|   |  28 psi  |
|   |  193.1 kPa  |
| Steering tires (rear) |  18x9.5-8   |
| Tread |  Multi-trac   |
| Ply rating |  6 PR (both)   |
| Dimensions |   |
| Length (with deck) |  132 in.  |
|   |  335 cm  |
| Wheel base |  60 in.  |
|   |  152 cm  |
| Tread width |  52 in.  |
|   |  131 cm  |
| Width with decks down |  134 in.  |
|   |  340 cm  |
| Height with ROPS |  ROPS up, 98 in.  |
|   |  249 cm  |
|   |  ROPS down, 74 in.  |
|   |  188 cm  |
|   |  With four-post canopy ROPS, 82 in.  |
|   |  208 cm  |
| Transport width |  84 in.  |
|   |  213 cm  |
| Ground clearance |  6.5 in.  |
|   |  16.5 cm  |
| Uncut circle of grass w/o brakes |  ---   |
| Vehicle weight |  4,173 lb  |
|   |  1,892.8 kg  |
| Machine weight without the deck |  3,264 lb  |
|   |  1,474.2 kg  |
| ROPS |   |
| Type |  Standard two-post folding ROPS or four-post canopy ROPS meets ISO21299 standard   |
| Controls |   |
| Throttle |  Hand   |
| Forward/reverse |  Two-pedal   |
| Mower lift |  Three two-function switches   |
| Park brake |  Foot pedal/disk   |
| Indicator lights |  Engine air heater, oil pressure light, engine temperature light, fuel gauge, hydraulic oil temperature light   |
| PTO engagement |  Electric solenoid switch   |
| Type |  Hydraulic, independent   |
| PTO engagement/disengagement |  Electric solenoid   |
| Deck drive pump |  Displacement, axial piston pump, 2.48 cu in.  |
|   |  40.6 cc  |
| Deck motor |  Displacement, gear motor, 2.5 cu in.  |
|   |  41 cc  |
| Type |  Hydraulic, open center, closed loop   |
| Circuit |  Series   |
| Mower decks |   |
| Deck drive type |  Hydraulic, closed loop   |
| Spindles |  Heat treated, diameter, 1 in.  |
|   |  2.54 cm  |
| Spindle bearings greaseable |  Yes   |
| Energy-absorbing wing decks |  Yes   |
| Deck circuit |  Series   |
| Blade drive |  C-section, V-belt   |
| Cutting widths |  62, 94, 128 in.  |
|   |  157, 239, 325 cm  |
| Center deck cutting width |  62 in.  |
|   |  157 cm  |
| Wing deck cutting width |  42 in.  |
|   |  107 cm  |
| Transport lock |  Standard   |
| Discharge |  Rear   |
| Deck construction |  Fabricated steel   |
| Deck thickness |  7 gauge  |
|   |  0.180 in.  |
|   |  4.6 mm  |
| Height-of-cut range |  1-5.5 in.  |
|   |  2.5-13.9 cm  |
| Wing deck float |  ---   |
| Up (while maintaining PTO engagement) |  45 degrees   |
| Down (while maintaining PTO engagement) |  20 degrees   |
| Mowing rate |   |
| 80% field efficiency |  85% field efficiency at 10 mph (16 km/h)   |
|   |  11 acres/hr  |
| Anti-scalp rollers |   |
| Type |  Flat-free   |
| Wing deck caster wheels |  Four, 11x4-5, flat-free   |
| Front deck caster wheels |  Two, 11x4-5, flat-free   |
| Blades |   |
| Total mower blades |  Seven, three center and two each side   |
| Blade length |  22 in.  |
|   |  55.88 cm  |
| Blade width |  2.5 in.  |
|   |  6.35 cm  |
| Blade thickness |  0.312 in.  |
|   |  0.79 cm  |
| Blade tip speed |  13,000 fpm  |
|   |  3,962 m/min  |
| Interchangeable mower blades between all decks |  Yes   |
| Miscellaneous information |   |
| Warranty |  2 years   |
| Certification |  ANSI B71.4-2004   |
| Additional information |   |
| Date collected |  25-Apr-2017   |
| Implement relief |   |